Choosing the right general contractor is crucial for your construction or renovation project in St. Augustine, Florida. They oversee and manage the entire project, ensuring it stays on track and within budget. In this blog post, we'll guide you through the steps to choose the right general contractor, including analyzing your project needs, compiling a list of potential contractors, evaluating their credentials and experience, seeking recommendations and reviews, comparing bids, interviewing potential contractors, checking previous projects, and understanding contract terms. We'll also emphasize the importance of selecting licensed and insured local contractors in Florida. With our guidance, you can confidently bring your vision to life.
Understanding the Role of a General Contractor in Your Project
Hiring a skilled general contractor in St. Augustine, such as Romajax Construction LLC or Lem Group, can provide numerous benefits for your project. They will oversee and manage all aspects of your project, ensuring coordination among different trades, saving you time and effort in managing subcontractors. Additionally, they can help with obtaining building permits and complying with local building codes and regulations. With their expertise, general contractors ensure quality workmanship and adherence to timelines, while being equipped to handle unexpected problems that may arise during the construction process. Ultimately, hiring a skilled general contractor is an investment in the success of your construction project.
Steps to Choosing the Right General Contractor in St. Augustine, Florida
Analyzing project needs helps find a contractor with relevant expertise. Creating a list of potential contractors allows for service comparison. Evaluating credentials and experience ensures qualification. Selecting a licensed and insured contractor protects from liability. Requesting and comparing bids finds a contractor within budget.
Analyzing Your Project Needs: Remodeling, Flooring, Plumbing, etc.
When planning your project, it's crucial to determine the specific type of work you need assistance with, whether it's remodeling, flooring, plumbing, or any other specialized requirement. Consider the scope and complexity of the project to find a contractor with relevant experience. Assess the project timeline and budget to ensure compatibility with potential contractors. Clearly define your expectations and desired outcomes to effectively communicate with contractors.
Compiling a List of Potential Contractors in St. Augustine
When searching for potential general contractors in St. Augustine, start by researching online directories and listings. Seek recommendations from friends, family, or local trade associations. Additionally, check with local licensing boards or trade organizations for reputable contractors. Look for contractors with experience in similar projects in St. Augustine, and consider those who are familiar with local building codes.
Evaluating the Credentials and Experience of Contractors
When choosing a St. Augustine general contractor, it's important to evaluate their credentials and experience. Verify licenses and permits, review portfolios, inquire about experience and specialized training, check for insurance coverage, and look for certifications and affiliations with professional organizations.
Importance of Selecting a Licensed and Insured Contractor
Hiring a licensed contractor ensures they meet legal requirements. Working with an insured contractor protects you from liability. Licensed contractors prove competence through training and testing. Insurance provides financial protection for unforeseen incidents. Choosing licensed and insured contractors gives peace of mind and legal recourse if needed.
Seeking Recommendations and Reviews for General Contractors
When searching for a general contractor, it's important to seek recommendations and reviews from various sources. Online reviews and ratings can give you valuable insights into a contractor's reputation. Personal recommendations from friends, family, or colleagues can also be trustworthy sources. Additionally, consider reaching out to previous clients of the contractors you are considering to gather feedback about their experiences. Evaluating a contractor's reputation within the local community and industry is essential, and it's beneficial to look for testimonials or case studies that showcase the contractor's successful projects.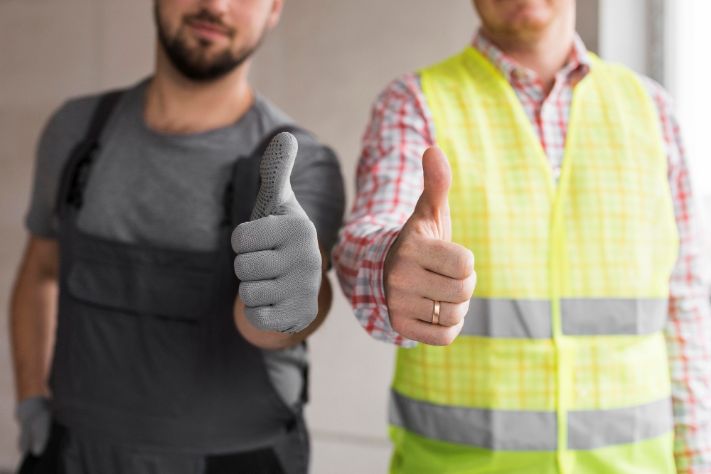 Importance of Online Reviews and Ratings
Reading online reviews and ratings provides valuable insights into a contractor's reliability, professionalism, and customer satisfaction. Look for patterns in reviews to identify recurring issues or areas of excellence. Consider the overall rating and number of reviews to gauge a contractor's popularity. Online reviews can help narrow down your list of potential contractors.
Asking for Personal Recommendations
When searching for a St. Augustine general contractor, it's wise to seek personal recommendations from trusted individuals who have worked with contractors before. Ask friends, family, or colleagues about their experiences with local contractors and inquire about their communication, timeliness, and overall satisfaction. Personal recommendations can provide valuable insights and trustworthy referrals.
Requesting and Comparing Bids from Contractors
Request detailed bids from multiple contractors, ensuring each bid includes a breakdown of costs and materials. Consider overall value, not just the lowest price. Review the timeline and ask for clarification on any discrepancies or unclear aspects of the bids.
Understanding the Details of a Contractor's Bid
When reviewing a contractor's bid, it's important to look for a detailed cost breakdown, including any allowances for unexpected expenses. Make sure the bid includes a timeline for project completion and consider the contractor's reputation for accurate and transparent bids. Additionally, verify if the bid includes warranties or guarantees for the work.
Making a Cost-effective Decision without Compromising Quality
When choosing a St. Augustine general contractor for your project, it's important to make a cost-effective decision without compromising quality. Consider multiple bids from different contractors to compare prices and evaluate the overall value of the services offered. Ask for references from previous clients and consider the long-term costs and benefits of each contractor's proposal.
Interviewing Potential Contractors
When evaluating potential contractors, it's important to ask about their experience in the industry and expertise in your specific project. Discuss their availability, insurance coverage, and licensing. Request examples of similar completed projects.
Essential Questions to Ask Your Potential Contractor
Familiarity with St. Augustine building codes and regulations

Handling unexpected changes or challenges during a project

Providing a list of references from previous clients

Having a team of subcontractors or handling all aspects of the project

Approach to communication with clients during a project.
How Does the Contractor's Professionalism Reflect in their Work?
Evaluate a contractor's communication skills, responsiveness, timeliness in providing estimates and meeting deadlines, appearance, demeanor, attention to detail in previous projects, and reputation for resolving issues professionally.
Evaluating Communication Skills, Timeliness, and Professional Etiquette
Assess the contractor's communication of project updates and progress. Consider their track record for meeting deadlines. Evaluate their professional etiquette with clients and subcontractors. Inquire about addressing concerns or changes during projects. Verify clear and timely documentation provided, such as contracts and change orders.
Checking Contractor's Previous Projects in St. Augustine
To ensure the quality of work, request examples of previous projects in St. Augustine. Visit completed projects to assess workmanship and quality. Inquire about the contractor's experience with your specific project. Ask for references from previous clients and consider online reviews or testimonials.
The Relevance of Portfolio Review in Your Decision
Reviewing a general contractor's portfolio is crucial in making an informed decision. Assess the quality and style of their work, ensuring versatility through a variety of projects. Pay attention to detail and craftsmanship to align with your vision. Inquire about any awards or recognition they have received.
Contract Terms and Conditions to Consider
When selecting a St. Augustine general contractor for your project, it's crucial to carefully review the contract's terms and conditions. Assess the payment schedule, project milestones, and completion dates outlined in the contract. Consider any penalties for delayed completion and verify if a warranty or guarantee is included. Additionally, inquire about the process for addressing potential disputes during the project.
Understanding the Fine Print: Payment Schedule, Project Timeline, etc.
Make sure the payment schedule aligns with your budget and expectations. Review the project timeline for realistic completion dates. Pay attention to special provisions and handle unexpected changes. Seek legal advice for unclear terms in the contract.
What are the Benefits of Hiring Local General Contractors in Florida?
Benefits of hiring local general contractors in Florida include their understanding of community needs, support for the local economy, knowledge of local regulations and building codes, quick response times, personalized service, and established relationships with suppliers and subcontractors.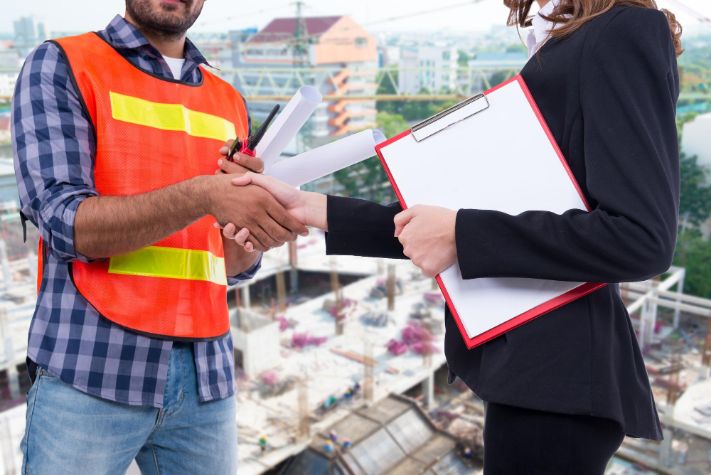 Conclusion
Choosing the right general contractor is crucial for project success and satisfaction. Follow these steps to make an informed decision: seek recommendations, evaluate credentials, and interview potential contractors. Reviewing previous projects and contract terms will ensure a cost-effective decision without compromising quality. Hiring local professionals in St. Augustine offers several benefits. Contact us today for reliable and experienced service, dedicated to delivering exceptional results within your budget and timeline. We offer custom home construction, remodeling, and renovation services. Take your time, do your research, and choose a contractor who will deliver exceptional results for your project. Get started today!